Thanks for printing! Don't forget to come back to Guardian Centers, LLC for fresh articles!
Overview
The Advanced Shoring course is a 4 day – 40 hour program developed by the FEMA Instructors and subject matter experts for encompassing structural collapse training for assessing and mitigating all types of collapses in all types of buildings to facilitate advanced shoring operations. Students are exposed to theory, principle and relationships of how and why collapse events occur and how they can best be addressed for successful and safe search and rescue operations. The training integrates elements of physics and engineering concepts and is heavily weighted with practical applications of shoring construction, shoring placement, shoring multiple stories and the stabilization of heavy objects in a safe and efficient manner facilitating victim rescue. The curriculum is for advanced shoring takes the basics of Structural Collapse Technician and applies them to multiple story collapse, confined spaces, truss construction and stabilizing heavy weight buildings.
Course only open to currently credentialed Military, Law Enforcement and First Responders.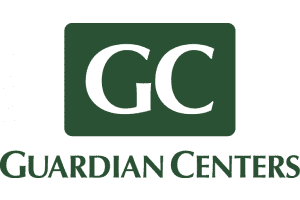 Choose your course date
Per Request
Learning Objectives
Understand the importance of safe and sound practices in all phases of planning and rescue operations.
Understand various tools and the operators influence on their operation.
Understand types of buildings and how stress and forces apply to their failure and collapse footprint. Understand the interaction of building types, failures with survivability and search operations. Classify buildings, collapse and appropriate types of building, search and victim markings.
Understand WHY we build shores.
Understand HOW and WHERE we build shores.
Understand WHY, HOW AND WHERE shore in multiple stories and the relationship with components of buildings for increased safety during search and rescue operations.
Understand how the physics and forces associated with heavy buildings and objects affect decisions to when to shore and where and the necessary resources it takes to shore them.
Demonstrate the knowledge, skills and abilities required by integrating all applications of the class into a rescue scenario.
Course Registration
The registration period for all courses ends 30 calendar days prior to the scheduled course start date. Course registration must be completed electronically prior to that deadline. The course fee must be paid in full as part of the online electronic registration process.
Schedule & Student Count
Course Length: 40 Hours Participants: 20 student maximum Venue: Guardian Centers
Course Fees & Materials
Contact GC for Pricing Details All course materials, including applicable books, manuals, tests, and certificates, are included in course fee. Students must bring their own equipment.
Logistics
Travel to Georgia and the Guardian Centers training site is not included in the course fee. Registered course attendees are responsible for making personal travel arrangements. Meals Lunch is included – all other meals are at the expense of the participant. Lodging is not included in course fee. The following is a list of recommended lodging options within 5 miles of the training site.
Guardian Centers Onsite Billeting | 600 Perry Parkway, Perry, GA | (478) 224-5700
Holiday Inn | 1502 Sam Nunn Blvd. Perry, GA | (877) 786-9480
Best Western | 205 Lect St. Perry, GA | (866) 460-7456
Comfort Inn | 201 Lect Drive Perry GA | (855) 307-2224
Hampton Inn | 100 Marketplace Drive Perry GA | (855) 901-0002
Microtel Inn & Suites | 110 Fairview Drive Perry, GA | (478) 987-4004
Cancellation & Refunds
Guardian Centers reserves the right to cancel any scheduled courses in the event that minimum enrollment is not met. If a course is cancelled, registered students will be notified, and will receive a full refund. Registered students must cancel their registration no later than 10 calendar days prior to the scheduled course start date in order to receive a full refund. Registrations cancelled after the 10-day deadline will be assessed a $150 cancellation fee. There is no refund for no-shows. Please note: Guardian Centers cannot make individual exceptions to its cancellation or refund policies.