Thanks for printing! Don't forget to come back to Guardian Centers, LLC for fresh articles!
Overview
The Guardian Centers/Spec Rescue International vehicle, machinery NFPA 1006 compliant course is a hybrid presentation of vehicle and machinery rescue training. Specifically, the vehicle skills are applicable to common vehicles and environments that are not deemed a high risk. Similarly, machinery rescue skills focus on common, simple, small machinery extrications usually involving digits or machinery that can be easily disassembled or cut, spread or lifted. Taught over 5 days the training encompasses significant hands on applications of vehicle stabilization and extrication as well as machinery stabilization, disassembly and or removal.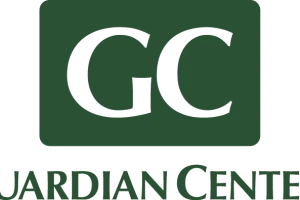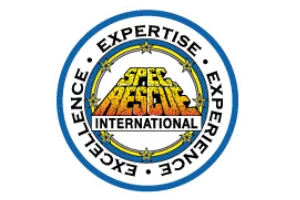 Choose your course date
Per Request
Learning Objectives
Planning and preparation for vehicle or machinery incidents to include best practices techniques involving incident command and size-up; training, tool identification and use, patient packaging and hazard control. (NFPA 1006 10.1; 19.1)
Stabilize common passenger vehicles and or simple machinery, isolate all external or internal energy sources, propulsion systems or restraint systems. (NFPA 1006 10.2.6; 19.1.6)
Identify and access common access points to passenger vehicles and or simple machinery. (NFPA 1006 10.1.6 & 7; 19.1.6 & 7)
Using acquired knowledge, skills and abilities from above, safely disentangle victims from common passenger vehicles or simple machinery. (NFPA 1006 10.1.8, 19.1.8)
After extrication, safely and efficiently treat, package and transport victims from vehicles or incident hot zones while insuring no further undue injury occurs. (NFPA 1006 10.9, 19.1.8)
Safely terminate vehicle or machinery insuring safety and appropriate transfer of scene to responsible parties.
Course Registration
The registration period for all courses ends 30 calendar days prior to the scheduled course start date. Course registration must be completed electronically prior to that deadline. The course fee must be paid in full as part of the online electronic registration process.
Schedule & Student Count
COURSE LENGTH: 40 Hours
PARTICIPANTS: 20 Student maximum
VENUE: Guardian Centers
Course Fees and Materials
All course materials, including applicable books, manuals, tests, and certificates, are included in course fee. Students must bring their own equipment.
Contact GC for Pricing Details
Logistics
Travel to Georgia and the Guardian Centers training site is not included in the course fee. Registered course attendees are responsible for making personal travel arrangements. Meals Lunch is included – all other meals are at the expense of the participant. Lodging is not included in course fee. The following is a list of recommended lodging options within 5 miles of the training site.
Guardian Centers Onsite Billeting | 600 Perry Parkway, Perry, GA | (478) 224-5700
Holiday Inn | 1502 Sam Nunn Blvd. Perry, GA | (877) 786-9480
Best Western | 205 Lect St. Perry, GA | (866) 460-7456
Comfort Inn | 201 Lect Drive Perry GA | (855) 307-2224
Hampton Inn | 100 Marketplace Drive Perry GA | (855) 901-0002
Microtel Inn & Suites | 110 Fairview Drive Perry, GA | (478) 987-4004
Cancellation & Refunds
Guardian Centers reserves the right to cancel any scheduled courses in the event that minimum enrollment is not met. If a course is cancelled, registered students will be notified, and will receive a full refund. Registered students must cancel their registration no later than 10 calendar days prior to the scheduled course start date in order to receive a full refund. Registrations cancelled after the 10-day deadline will be assessed a $150 cancellation fee. There is no refund for no-shows. Please note: Guardian Centers cannot make individual exceptions to its cancellation or refund policies.