Thanks for printing! Don't forget to come back to Guardian Centers, LLC for fresh articles!
Executive Staff
Geoffrey Burkart
Founder, President & CEO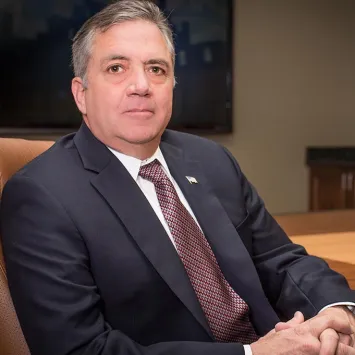 Close Bio
Geoff Burkart is the Founder and CEO of Guardian Centers and Guardian Centers of Georgia.
Geoff's interest in emergency management and disaster response was shaped in 2001 as a Director with BellSouth's aviation operations during the terrorist attacks on Sept. 11. Four years later, he witnessed the devastating damage from hurricanes Katrina and Rita as he coordinated emergency airlift operations and logistics through BellSouth's response efforts. These experiences identified a gap in joint training and disaster preparedness now filled by the privately funded Guardian Centers of Georgia under Geoff's leadership. Geoff retired from AT&T after a 30-year career leading aviation maintenance, security and operations. He was responsible for developing CONUS / OCONUS departmental security programs and training to prepare for man-made or natural disasters.
He has since served on numerous advisory boards and associations including Raytheon Aerospace, Fairchild – Dornier, Cessna Aircraft, Honeywell Aerospace and the National Business Aircraft Association Technical Committee. Additionally, he served on the Federal TSA "gateway" airport access security steering committee and the Georgia Governor's aviation task force.
Geoff completed the Executive Management Program at Darden Business School at the University of Virginia and is a graduate of Alabama Aviation and Technical College.
John Anderson
Chief Financial Officer
Timothy Maloney
EVP of Business Development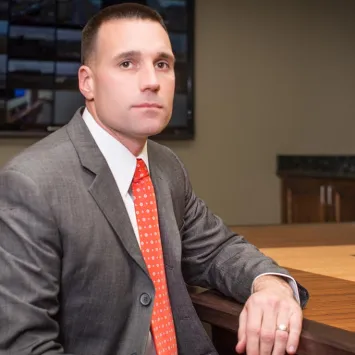 Close Bio
Tim brings 10 years of active duty experience with the United States Marine Corps specializing in the planning, training, exercises, and response operations. He started his career in the Marine Corps as a Logistic Officer, serving three tours in Iraq. His last tour was with the Chemical Biological Incident Response Force (CBIRF), Indian Head, MD.
As a company commander, Tim was responsible for the worldwide deploy-able Initial Response Force. Tim supported, planned or participated in exercises from local level to National, Special Security Events such as the Vancouver Winter Olympics, National Boy Scout Jamboree, State of the Union address, Nuclear Security Summits, and G8 Summits.
In 2010 Tim served on the planning team and was responsible for overseeing the deployment of a complete Initial Response Force to support Operation Tomodachi, in the wake of the devastating tsunami in Japan.
Business Development
Doug Lang
VP, Business Development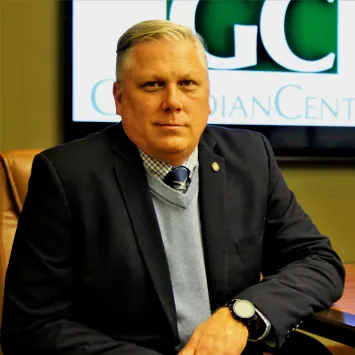 Close Bio
Doug brings over 33 years of experience in the Fire and Emergency Service, Emergency Management and CBRNE response fields. He retired from active duty as a Chief Master Sergeant after serving 31 years in the United States Air Force and the Florida Air National Guard. He has multiple deployments in support of wartime and peacetime contingencies CONUS/OCONUS. Prior to joining Guardian Centers, he served as the Air National Guard's Region 4 Emergency Management Chief responsible for supporting Air National Guard bases throughout the southeast from Kentucky to Puerto Rico and served as an analytical and technical advisor to federal, state and local senior leadership during natural disasters, major accidents, and CBRN related events. He is a proven project leader and program manager with a record of excellence in generating small to large-scale exercises for military and civilian responders. Highly skilled in team and exercise development; interpreting training specifications and shaping and transforming force development.
In addition to his military service, he worked as a State of Florida Assistant Fire Chief of Operations & Training at the 125th Fighter Wing, Jacksonville, Florida; a firefighter/EMT and Hazardous Materials Technician for Cobb County Fire Department, Marietta, GA; and as a firefighter/EMT for Jacksonville Fire and Rescue Department, Jacksonville, Florida. Doug earned his Bachelors of Science Degree in Emergency and Disaster Services from Thomas Edison State University.
Chris Eads
Director, Special Operations & Tactical Programs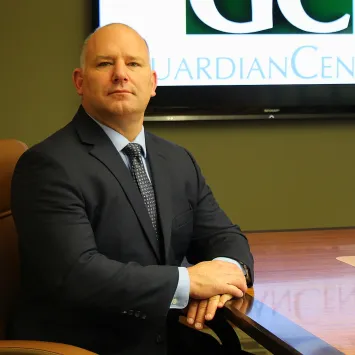 Close Bio
Chris is a native of Colorado Springs, Colorado who enlisted in the U.S. Navy at age 17. He retired from active duty as a SEAL Chief Warrant Officer Five after serving 33 years in the Naval Special Warfare and Joint Special Operations communities. He has over 14 deployments in support of combat operations and peacetime contingencies that include Bosnia, Kosovo, Afghanistan, Iraq, Pakistan, and East, North, and West Africa.
Chris' Enlisted Naval Special Warfare and operational assignments include platoon and task unit leading petty officer, lead SDV navigator, and training department leading petty officer at SEAL Delivery Vehicle Team 2. In addition, he served as team leader, troop chief, training department Leading Chief Petty Officer and as the plans and exercises leading chief petty officer at Naval Special Warfare Development Group.
As a SEAL Chief Warrant Officer, he served as the training officer of Special Boat Team 22; Training Officer and Task Unit Operations Officer at SEAL Team 2; Training and Combat Systems Officer at Naval Special Warfare Unit Two. In addition, he served as Squadron Operations Officer, k-9 Division Officer, Command Operations Warrant Officer and Command Chief Warrant Officer at Naval Special Warfare Development Group.
Chris' previous staff assignments include NSWDG Liaison Officer to Joint Special Operations Command and as the NSWU-2 Liaison Officer to Joint Special Operations Command-Europe. In addition, he has served as the J3 Operations Officer and Deputy Operations Officer at the Task Unit, Troop, and Task Force levels.
Chris and his wife Bridget have been married for 30 years and have three children, Connor, Daniel, and Erik.
Rick Colon
VP, Federal Agency Programs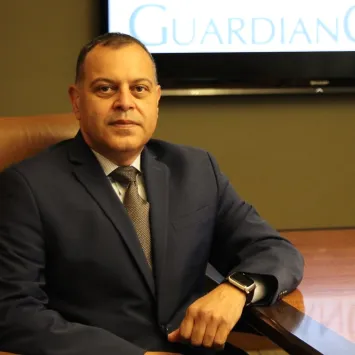 Close Bio
Rick brings three decades of experience mitigating threats and leading cross functional teams and programs across the globe for the Department of State. His background is in law enforcement and global security operations, including executive protection and major event security, training development and delivery, insider threat programs, physical security and facilities protection, counterintelligence programs, threat analysis and risk mitigation, and criminal and personnel suitability investigations.
Rick served as the Deputy Assistant Secretary and Assistant Director for Domestic Operations for the Bureau of Diplomatic Security at the Department of State. Among his assignments, he served as the Director of Protection and Director of Training for Diplomatic Security. He also served multiple tours overseas at U.S. Embassies in Islamabad, Baghdad, and Mexico City.
Rick received his M.S. in National Security Strategy from the National War College in Washington, D.C. and a B.A. in Political Science from the University at Albany in New York. He was born in San Juan, Puerto Rico and was raised in the Bronx, NY.
Operations
Vann Burkart
Director, DOS Programs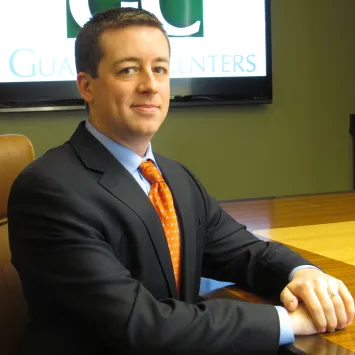 Close Bio
Vann is a project management professional (PMP®) with over ten years of industry experience in planning and execution of academic programs as well as training events from table tops to National Level Exercises. Vann holds multiple FEMA certifications, including the Homeland Security Exercise & Evaluation Program, and is responsible for planning, procedures and management of events, training and exercises while assisting in directing support staff during these events.
Vann is also responsible for managing all US Department of State training activity at Guardian Centers to include the Worldwide Protective Services (WPS) program.
With degrees in Psychology and Education, Vann began his career in the education field. After almost three years he left education to pursue project management and joined Guardian Centers as a startup company. While being involved in the project very early, and as one of the first employees, he was instrumental in helping to stand Guardian Centers up as a company.
Lee Lavender
Director, GC Programs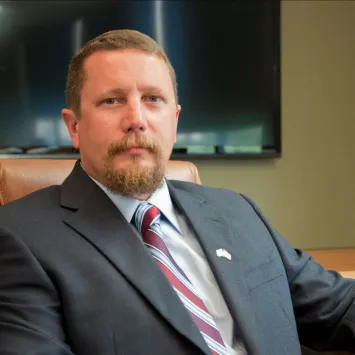 Close Bio
Mr. Lavender brings over twenty years of faithful service in the United States Marine Corps. He is a motivated, highly-capable professional with experience in the complex environment of Consequence Management Operations. Extensive experience leading planning teams and supervising the execution of operations for Chemical, Biological, Radiological, Nuclear, and High-Yield Explosive (CBRNE) related training and real-world events. Exceptional analytical ability in implementing and managing plans, policies, and procedures during Humanitarian Assistance / Disaster Relief incidents. He is an experienced platform instructor in CBRN Defense, Anti-Terrorism/ Force Protection, and Combat Marksmanship.
Contracting
Cassandra Gaines
Contracts Manager
Human Resources
Ashley Turner
HR Manager