Thanks for printing! Don't forget to come back to Guardian Centers, LLC for fresh articles!
Business Development
Timothy Maloney
VP of Business Development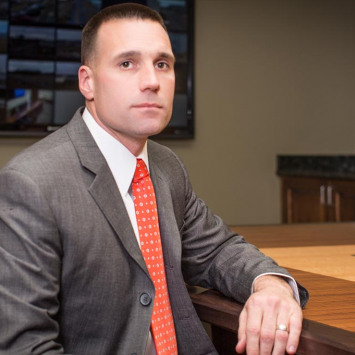 Close Bio
Tim brings 10 years of active duty experience with the United States Marine Corps specializing in the planning, training, exercises, and response operations. He started his career in the Marine Corps as a Logistic Officer, serving three tours in Iraq. His last tour was with the Chemical Biological Incident Response Force (CBIRF), Indian Head, MD.
As a company commander, Tim was responsible for the worldwide deploy-able Initial Response Force. Tim supported, planned or participated in exercises from local level to National, Special Security Events such as the Vancouver Winter Olympics, National Boy Scout Jamboree, State of the Union address, Nuclear Security Summits, and G8 Summits.
In 2010 Tim served on the planning team and was responsible for overseeing the deployment of a complete Initial Response Force to support Operation Tomodachi, in the wake of the devastating tsunami in Japan.
Contact Timothy
Contact Timothy
Randall Barnes
VP of Business Development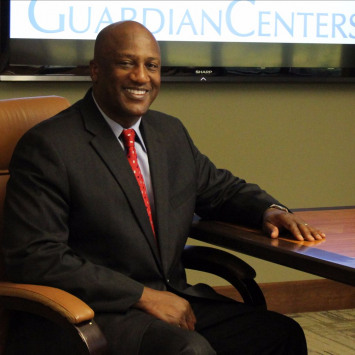 Close Bio
Randall is a former US Army Field Artillery Officer. He retired after serving 27 years of active duty service to his country. While on active duty, he led soldiers from the Platoon Leader to Battalion Command level. He retired as a Colonel with 4 Combat Tours in support of Operations Iraqi Freedom and Enduring Freedom (Afghanistan). Prior to Guardian Centers, Randall worked as a Government Contractor and with the Georgia Chamber of Commerce.
Randall is a graduate of Savannah State University, Savannah, GA (BA), Webster University, St Louis, MO (MA) and the United States Army War College, Carlisle, PA (MA). He's also a graduate of the USMC Amphibious Warfare School, US Army Command General Staff College and the Joint Staff College.
Contact Randall
Contact Randall
Finance