Thanks for printing! Don't forget to come back to Guardian Centers, LLC for fresh articles!
Overview
In cooperation with Signature Science, LLC, Guardian Centers offers the CWA/HME Small Scale Production Course. Students will gain insight into the behaviors and qualities of chemical and explosive threat agents and recognize the requirements for production and detection of threat agents. The week is structured to reinforce basic concepts, threat agents, production/weaponization considerations and field/laboratory analysis techniques. Hands-on practicals are intended to reinforce lecture topics. A 1-Day FTX will reinforce and evaluate mastery of technical learning objectives in a realistic setting.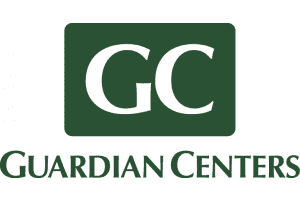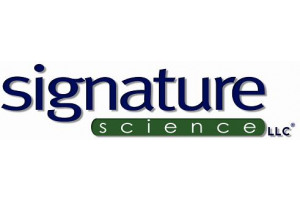 Choose your course date
Per Request
Learning Objectives
Operator safety; select appropriate PPE with minimal assistance
Indications for the production of chemical and explosive threats (be able to distinguish between the two) Identify chemical precursors with no assistance
Recognize and differentiate between primary, secondary, and tertiary explosives, as well as firing train characteristics Employ and interpret data from presumptive field analysis tools and instruments with minimal assistance
Identify CWA(s)/HME(s) being produced based on chemical precursors and production process(es) present and data from presumptive field analysis tools and instruments, with minimal assistance
Collect high-value chemical samples (if, and as TTPs and unit mission dictate) with no assistance
Course Registration
The registration period for all courses ends 30 calendar days prior to the scheduled course start date. Course registration must be completed electronically prior to that deadline. The course fee must be paid in full as part of the online electronic registration process.
Schedule & Student Count
For more than a decade, Signature Science's world-class scientific and tactical experts have delivered training to Intelligence Community, DOD CBRNE, and Special Operations personnel which has materially increased their technical and tactical sophistication and made a substantial impact on US National Security.
COURSE LENGTH: 40 Hours
PARTICIPANTS: 20 Student maximum
VENUE: Guardian Centers
Course Fees & Materials
All student equipment & course materials, including applicable books, manuals, tests, and certificates, are included in course fee.
PRICING: $1,800.00 per student
Logistics
Travel to Georgia and the Guardian Centers training site is not included in the course fee. Registered course attendees are responsible for making personal travel arrangements. Meals Lunch is included – all other meals are at the expense of the participant. Lodging is not included in course fee. The following is a list of recommended lodging options within 5 miles of the training site.
Guardian Centers Onsite Billeting | 600 Perry Parkway, Perry, GA | (478) 224-5700
Holiday Inn | 1502 Sam Nunn Blvd. Perry, GA | (877) 786-9480
Best Western | 205 Lect St. Perry, GA | (866) 460-7456
Comfort Inn | 201 Lect Drive Perry GA | (855) 307-2224
Hampton Inn | 100 Marketplace Drive Perry GA | (855) 901-0002
Microtel Inn & Suites | 110 Fairview Drive Perry, GA | (478) 987-4004
Cancellation & Refunds
Guardian Centers reserves the right to cancel any scheduled courses in the event that minimum enrollment is not met. If a course is cancelled, registered students will be notified, and will receive a full refund. Registered students must cancel their registration no later than 10 calendar days prior to the scheduled course start date in order to receive a full refund. Registrations cancelled after the 10-day deadline will be assessed a $150 cancellation fee. There is no refund for no-shows. Please note: Guardian Centers cannot make individual exceptions to its cancellation or refund policies.